100% Nature inside and out
Far beyond the current flexible fossil-based packaging net, film or mixed.
This material is destined to change the food packaging industry while respecting the environment and the standards issued at the EU and global levels.
The Packaging distributed by inKarta is the answer to the principles of sustainability created in compliance with a circular economy and represents the most advanced proposal for the future of zero-impact fruit and vegetable packaging for the 'Environment.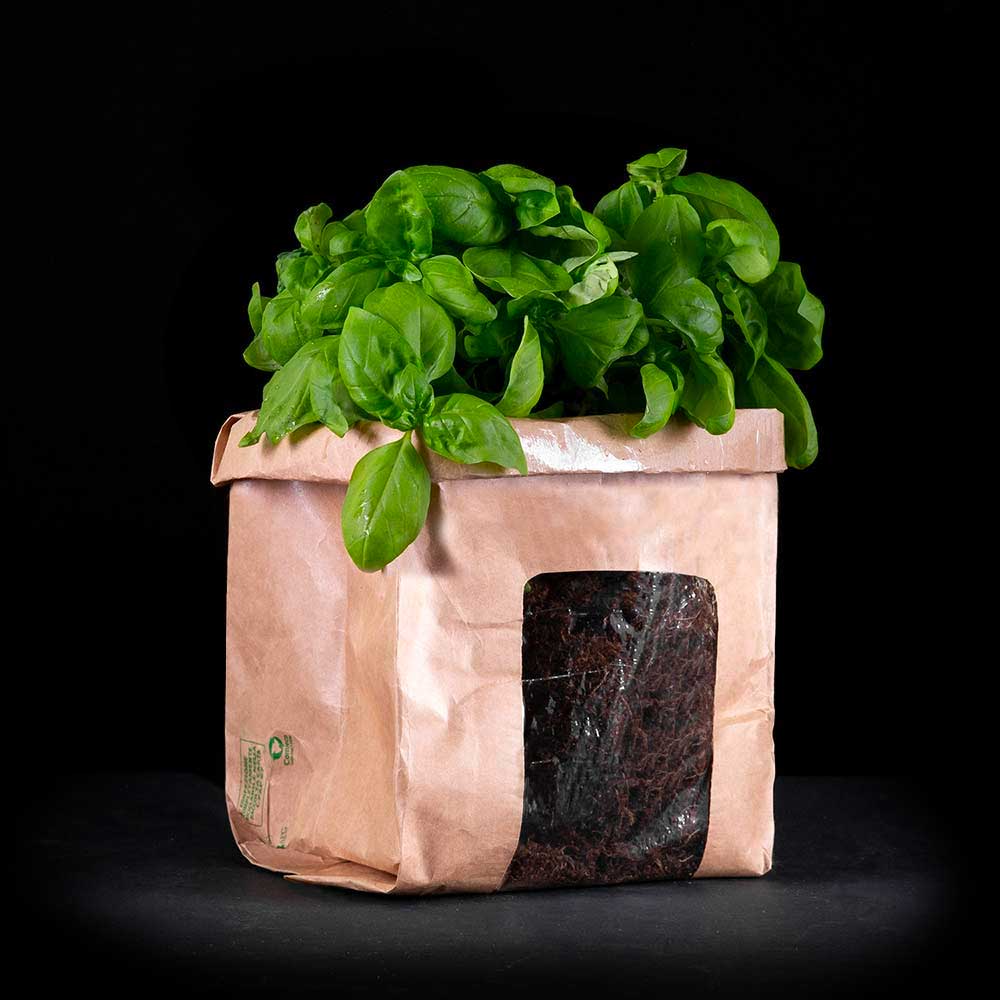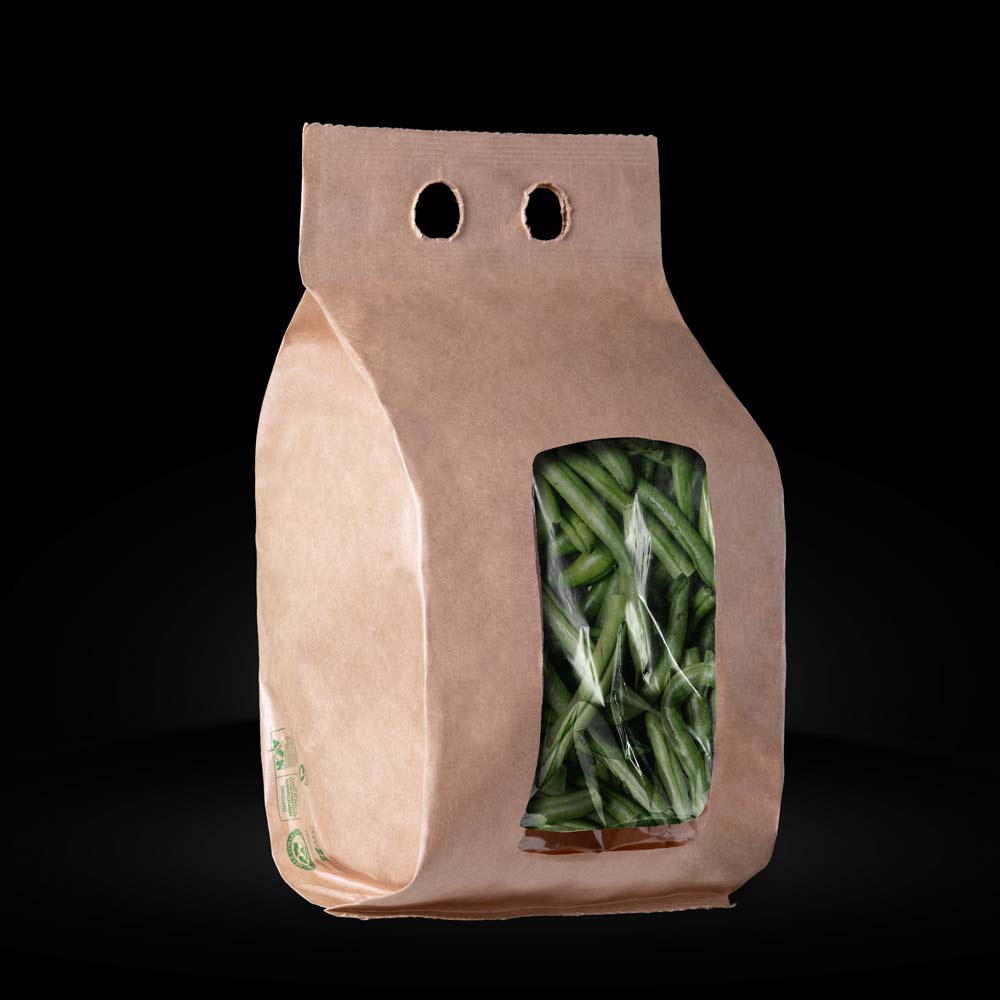 Paper Bag
Fruits and vegetables
Content up to 2.5 Kg
Potatoes / Onions / Carrots / Green Beans
Garlic / Shallots / Chestnuts
Walnuts in the shell.
Available in paper and cellulose hydrate printable with water-based inks.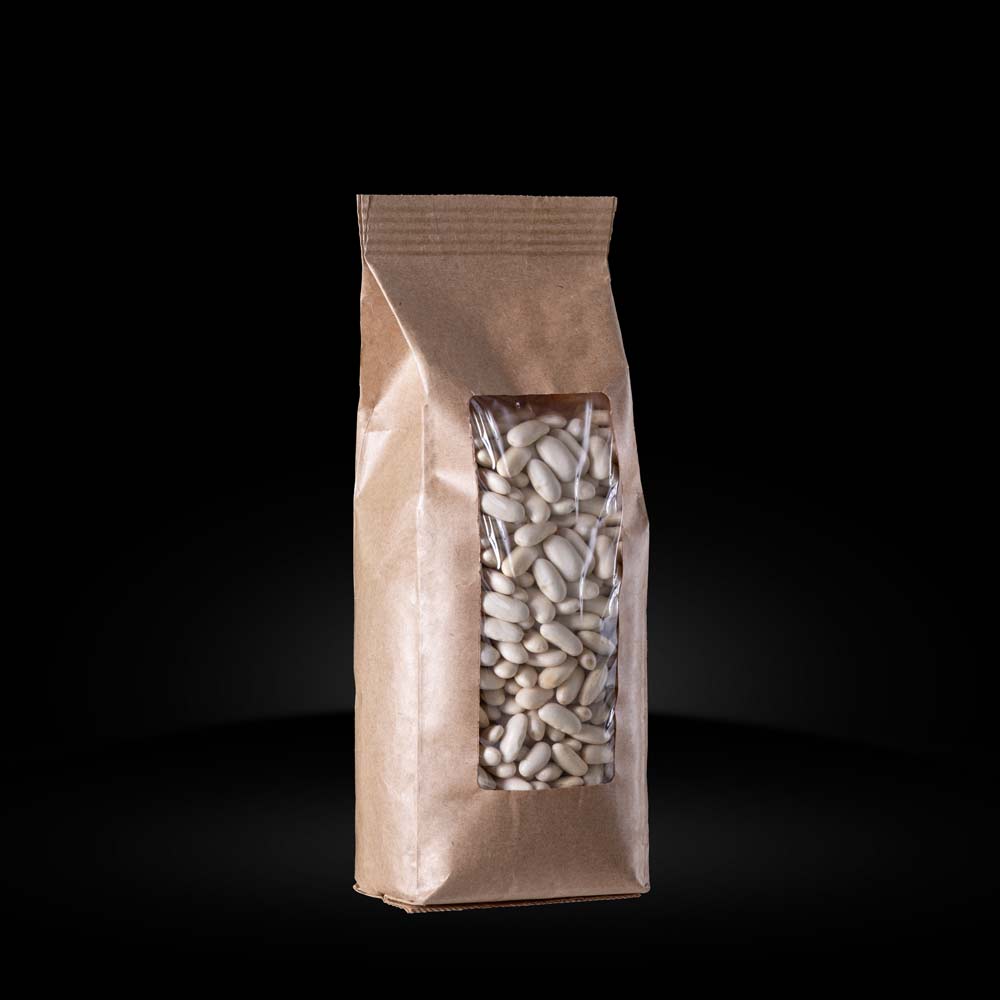 Content up to 1 Kg.
Dried legumes in general such as:
beans / chickpeas / lentils
broad beans / peas / soy.
Available in paper and cellulose hydrate and printable with water-based inks.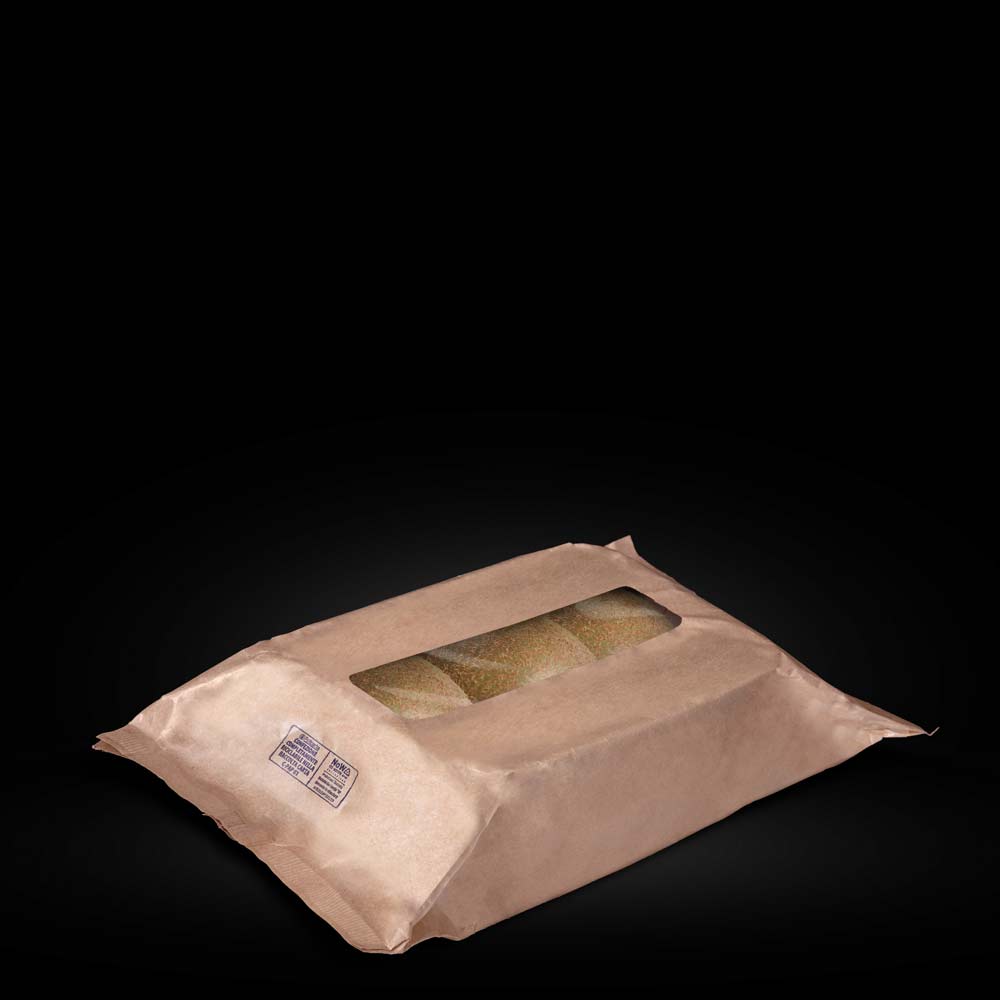 Paper Pack
Fruits and vegetables
Content up to 1Kg.
Kiwi / Strawberry / Apricot
Plum / Avocado / Fennel
Endive / Celery / Potato.
Available in paper and cellulose hydrate and printable with water-based inks.

Many characteristics determine its intrinsic qualities other than the fact of the total absence of components with fossil origin; the whole pack is made with cellulose, coming from FSC certified forests, including the transparent film in cellulose hydrate.
The result is a disposable paper in the paper recycling circuit and recyclable according to the parameters established by the Aticelca body with 501/20 class "A" and W.M.U. 13-10-2020.
Paper, is a renewable source, composed of natural, recyclable material (in Europe over 87% of all raw material produced is recycled), it derives from programmed planting forests which contributes to the growth phase, in reducing the carbon dioxide present in the atmosphere.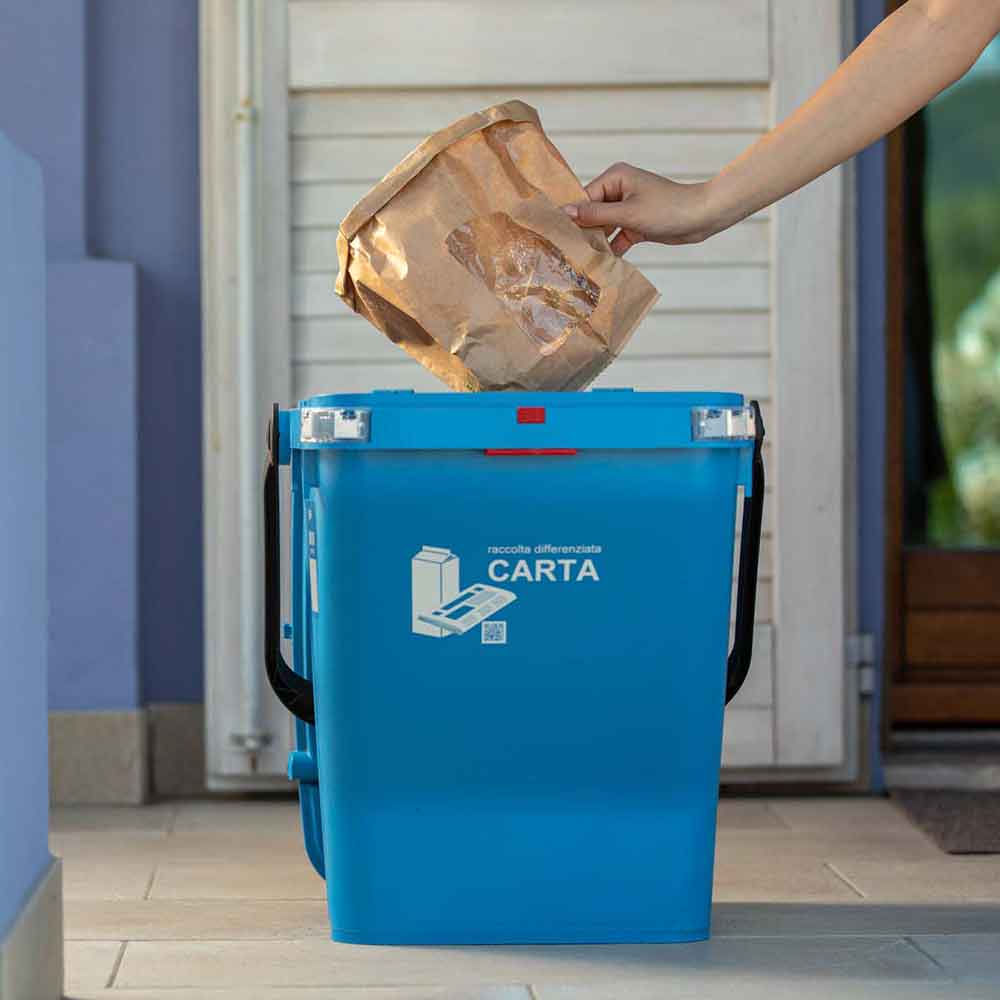 Paper can be heat-sealed with certified Water Based Din Certco, sealing material and can also be used on existing packaging machines, with thermal sealing bars. The film is also Home compostable certified and comes from FSC certified forests TT-COC-005214.
Printing is carried out with "OK Compost Home" water-based inks.
A prominent feature is that it is suitable for the packaging of wet products. Its consistency guarantees a barrier against oxidation from UV rays.
Thanks to its natural porosity and the CH window, the pack is airtight and able to create an ideal microclimate to extend the shelf life of the products contained.
Last but not least, its cost is in line with the current prices of fossil-based materials, it favors a transition to sustainability, achieved in compliance with a zero-residue circular economy.
The sustainable alternative to flexible packaging for fruit and vegetables.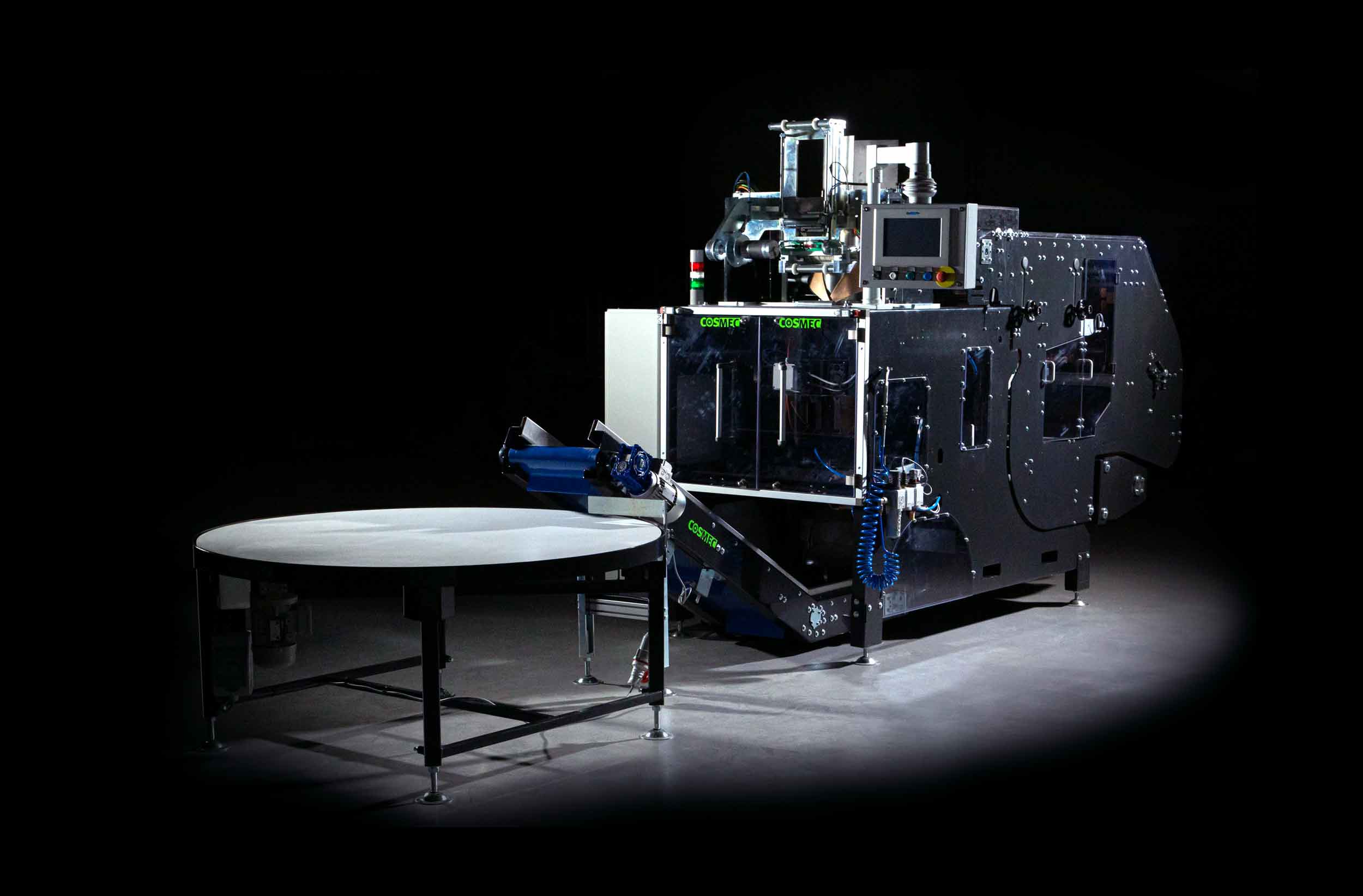 This innovative packaging is made, thanks to a sophisticated and technological vertical packaging machine that was born in Italy from decades of long experience by highly qualified technicians and engineers.
An innovative and unprecedented combination of material and machine.
The material control is so effective that it can process not only paper, but also all plastics on the market without replacing any component.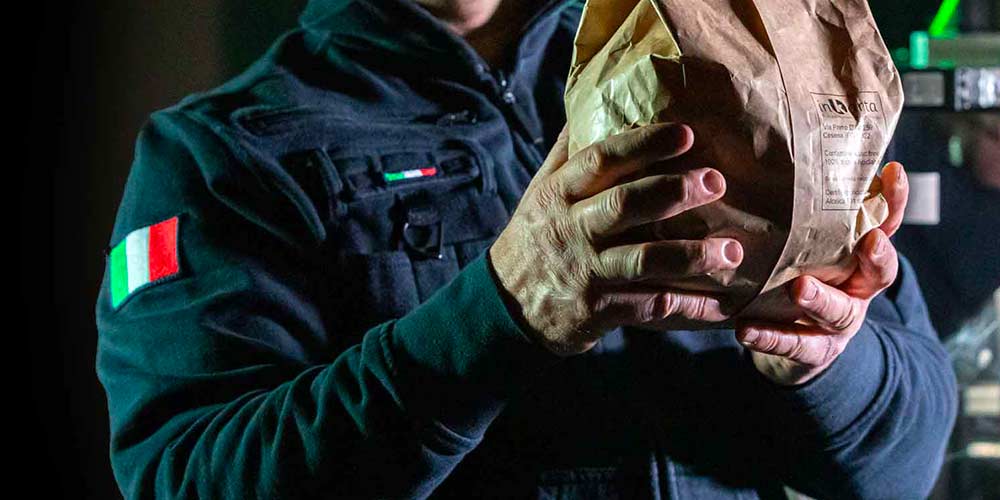 2 Italian patents
for the absolute control of the package geometry and of the different consumables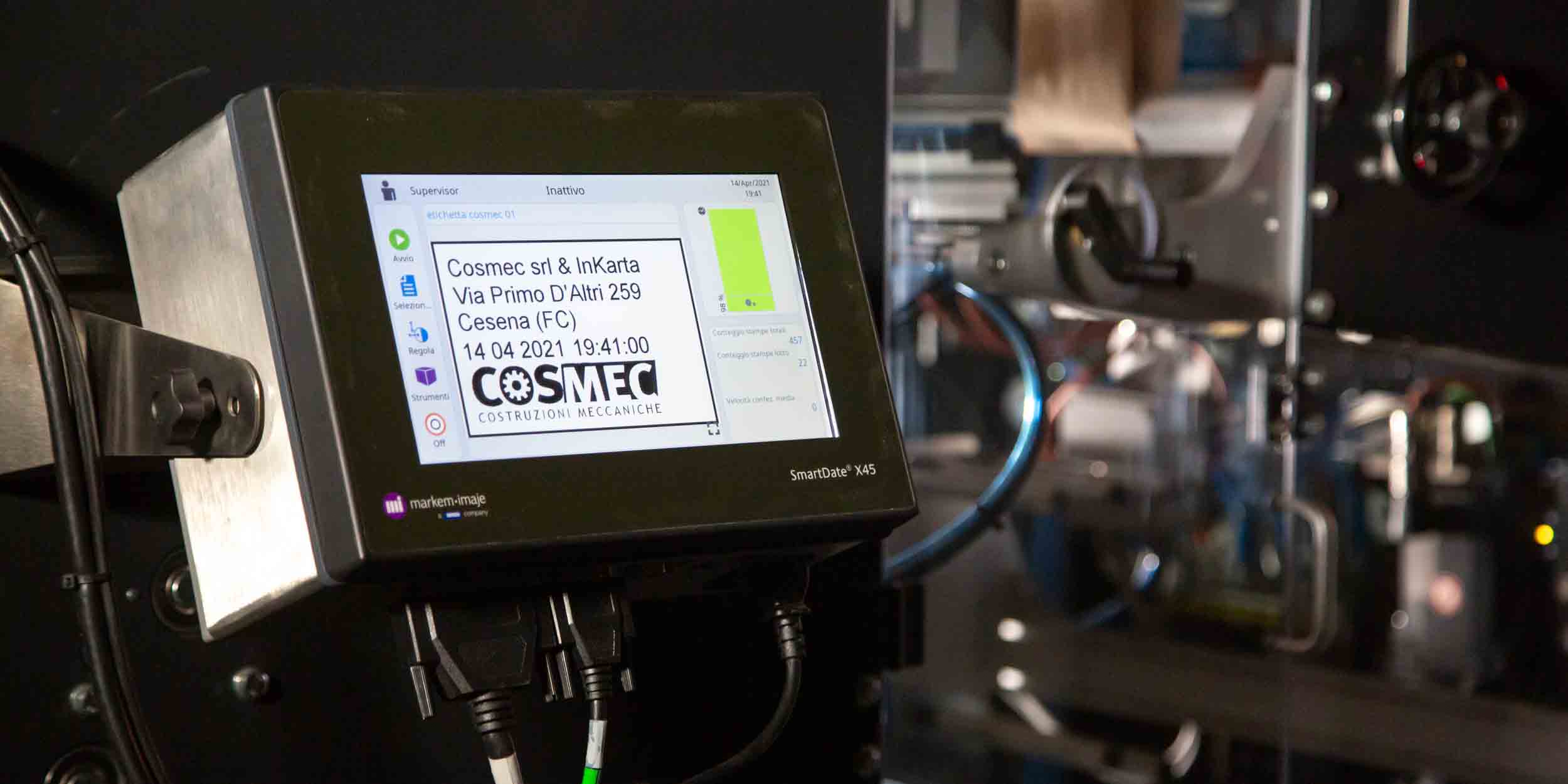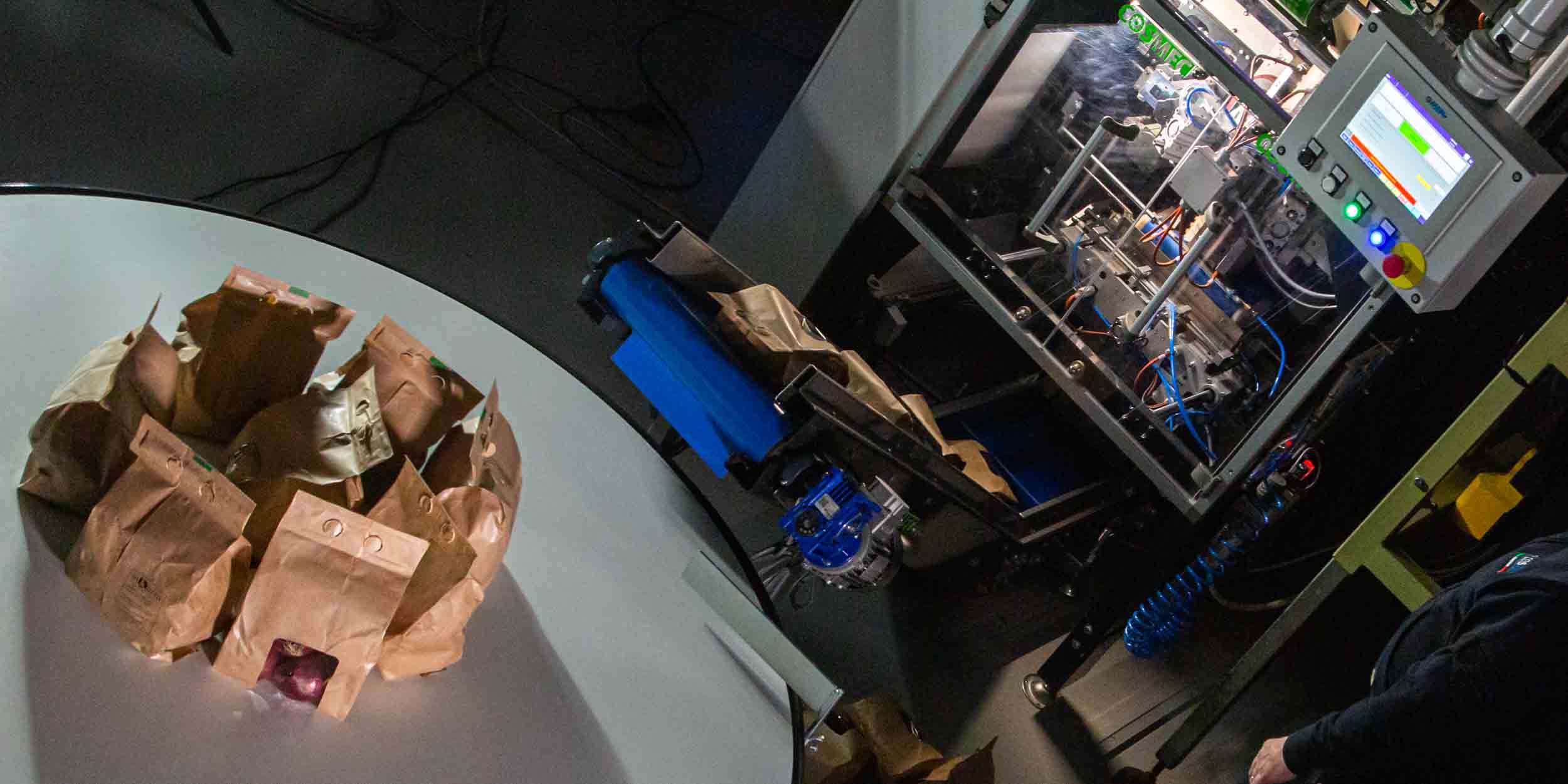 High-speed unwinding and production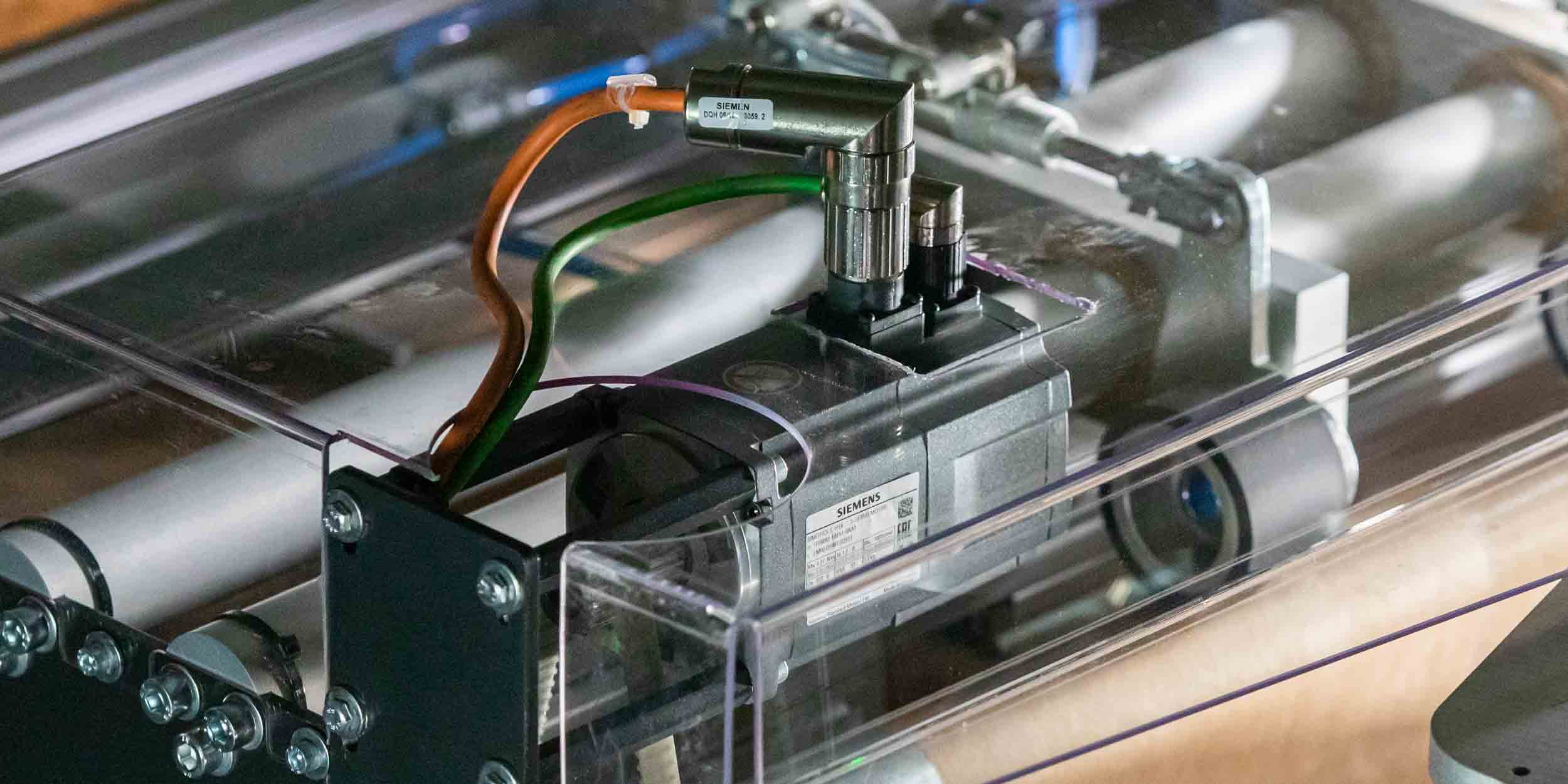 Siemens PLC and Brushless motors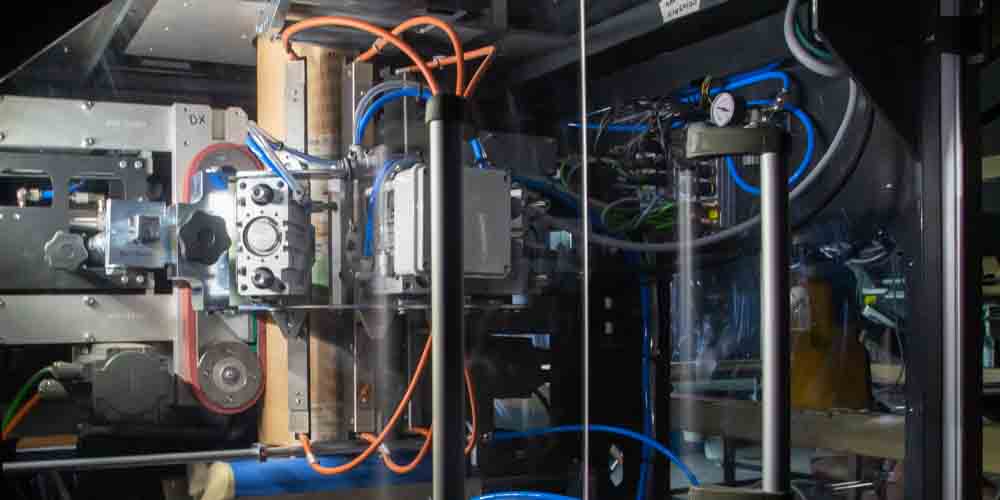 Siemens electrical / electronic components and I/O cards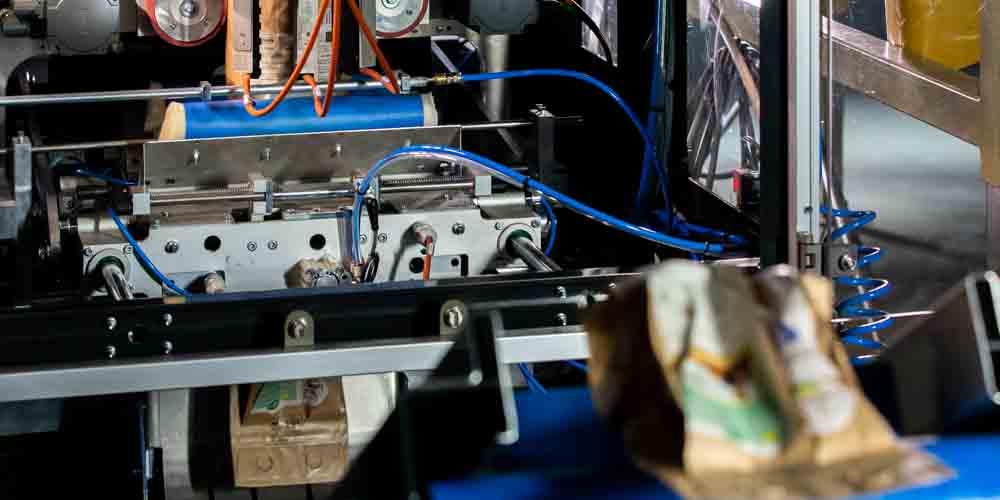 Plastic and paper group sealing bars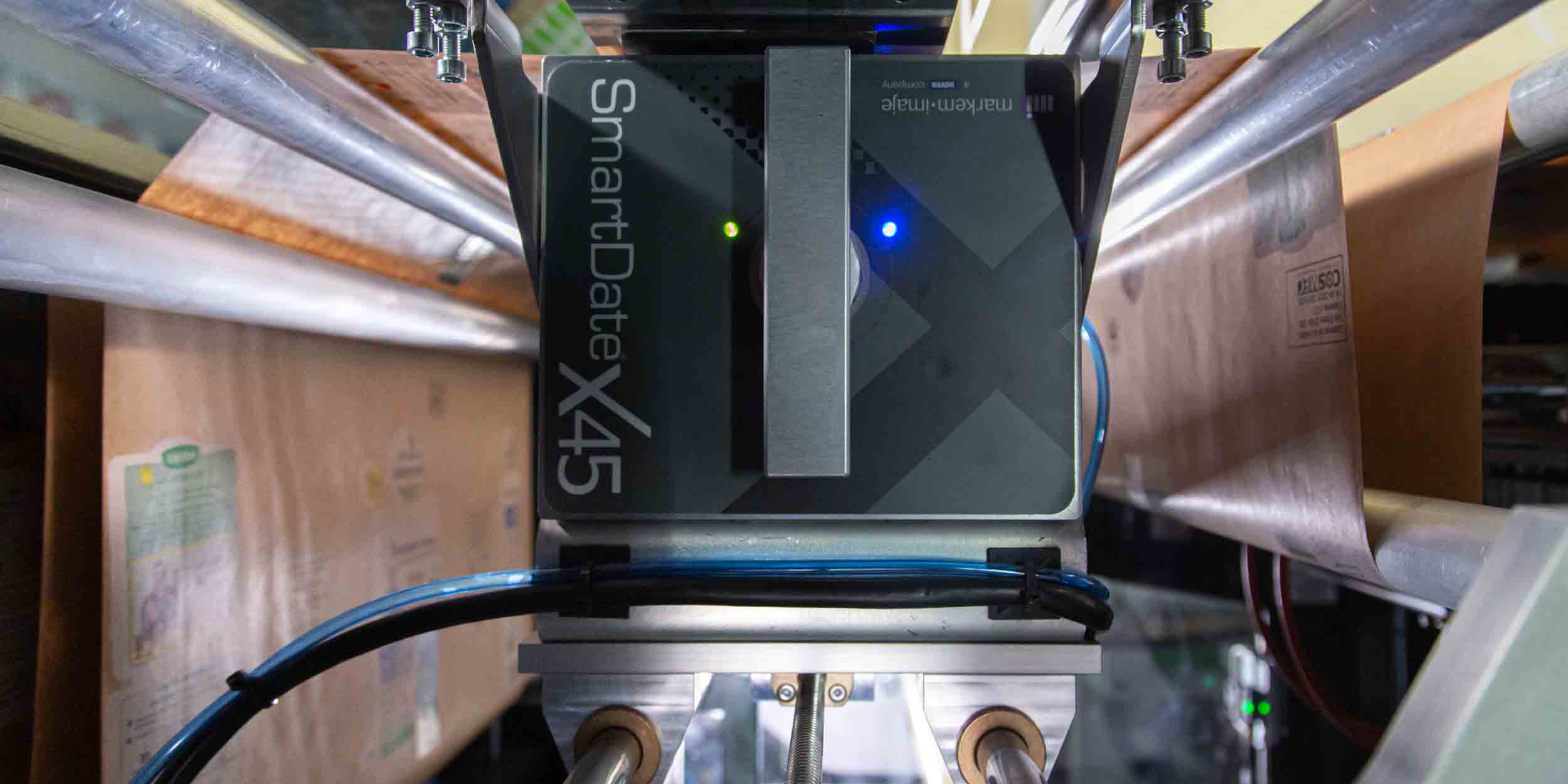 Thermal transfer printer
Markem smart date 45